Books : Raising Wrecker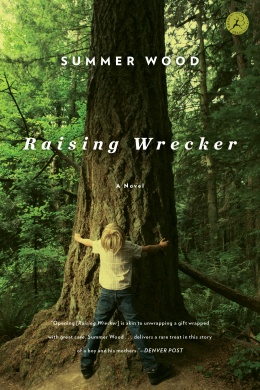 Raising Wrecker
Bloomsbury USA & Bloomsbury UK
February 15, 2011
A rich and rollicking novel for anyone who has ever raised a son, or loved someone else's.

Set amid the giant trees of Northern California's magical Lost Coast, Raising Wrecker is the story of a nearly-broken boy who unexpectedly finds a family.

After unexpectedly foster-parenting four young siblings, Summer Wood tried to imagine a place where kids like these would find the love and the family they deserved. For her, that world is realized through a boy named Wrecker, the central character in her second novel. It's June of 1965 when Wrecker enters the world. The war is raging in Vietnam, San Francisco is tripping toward flower power, and Lisa Fay, his birth mother, is knocked nearly sideways by life as a single mother in a city she could barely manage to navigate on her own. Three years later, she's alone again—and in prison—and Wrecker is left to bounce around in the system before he's shipped off to live with distant relatives in the wilds of Humboldt County, California. When he arrives he's scared and angry, exploding at the least thing, quick to flee into the woods. Wrecker is the story of this nearly-broken boy and the motley group of isolated eccentrics who come together to raise him and – through the love they share – become a family along the way. For readers taken with the special boy at the center of The Story of Edgar Sawtelle, Wrecker will be a welcome companion.
Advanced Praise for Wrecker
Bloomsbury UK cover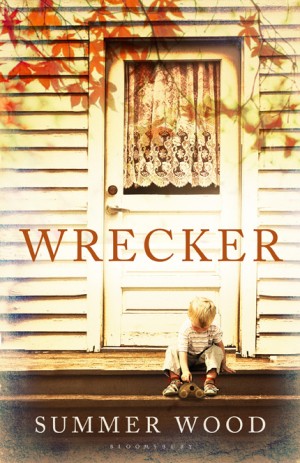 Additional Files:

Excerpt From Wrecker

Pages_from_Wrecker_FINAL_FILES.pdf

Interview with Summer Wood

Interview_with_Summer_Wood.pdf

Reading Group Guide to Wrecker

reading_group_guide_to_WRECKER.doc